2023 NFL Player Performance Predictions for Sacks and Rushing Yards
by Mike Allen - 8/12/2023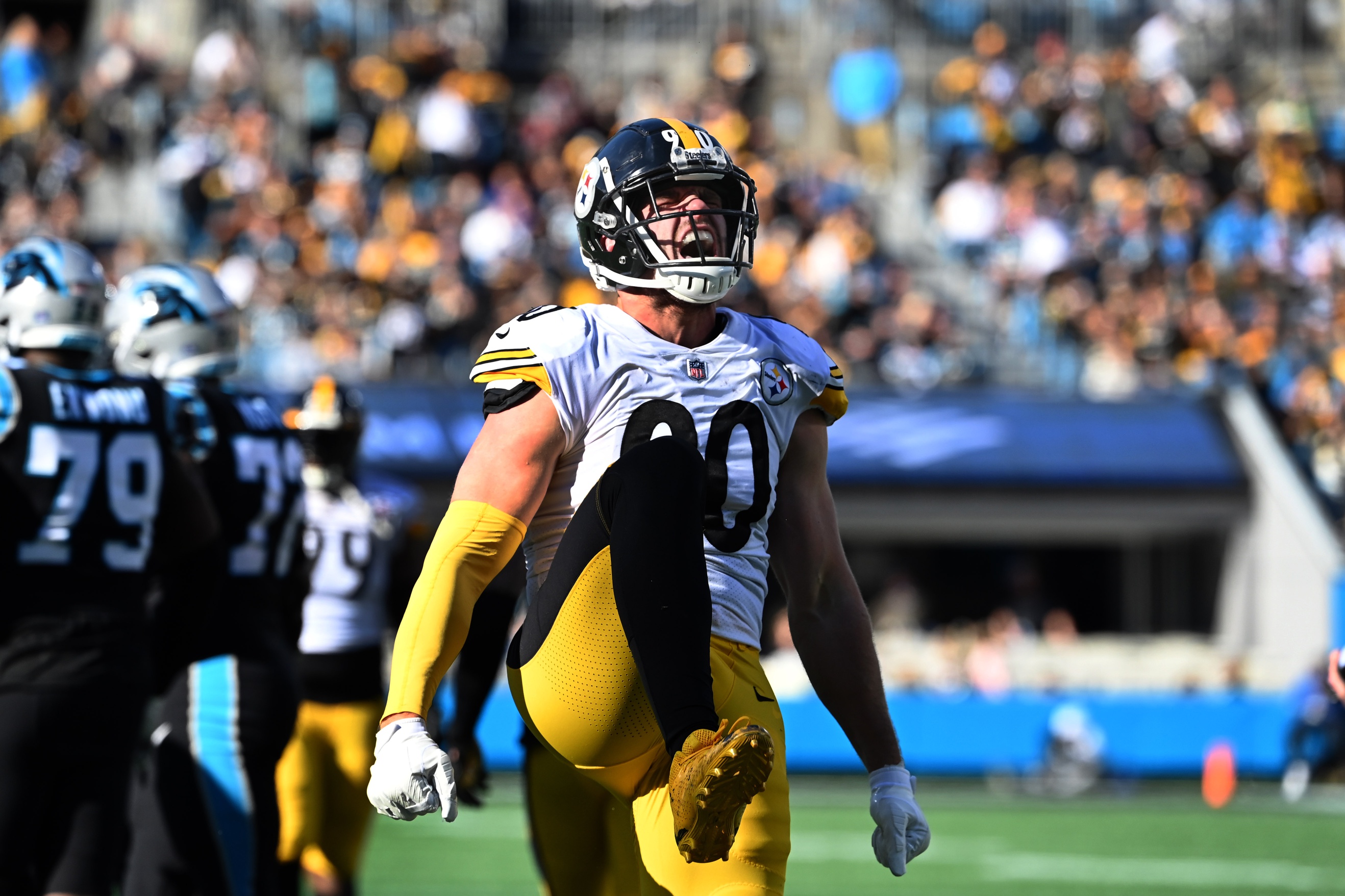 Week 1 of the NFL Regular Season is now less than a month away. I know you're seeing loads of betting articles in your various daily feeds. There are a ton of fun plays to make, many of which will last us for the entire season.
Of course, you have the over/under betting odds for the regular season team wins. You can also bet on division, conference, and Super Bowl winners. I have nothing against those. I've already placed some wagers on those win totals.
Over the past several years, bettors have been "afforded" the opportunity of placing bets on how well a particular player performs for the entirety of the regular season. For example, Cleveland Brown running back Nick Chubb is the betting favorite to lead the NFL in rushing yards with odds of (+480).
RBs take a lot of punishment throughout the season and often lose playing time to injuries. So, this isn't a sniping moment, but getting paid out at almost 5 to 1 sounds pretty good for any favorite.
We also have betting odds on which NFL defender will record the most sacks on the quarterback. Let's dive in!
Doc's Sports offers NFL expert picks for every game on our NFL predictions page.
2023 NFL Player Performance Most Rushing Yards
Nick Chubb: +480
Derrick Henry: +690
Jonathan Taylor: +780
Bijan Robinson: +1000
Joshua Jacobs: +1350
Saquon Barkley: +1375
Tony Pollard: +1725
Christian McCaffrey: +2800
We mentioned Chubb in the opener, but the value isn't there compared to some others. He is part of a hot mess of a franchise. The Browns will be playing outside in 80% of his games, while the guy we are about to get to has a home turf and a retractable roof.
My initial lean was Jonathan Taylor, but he's rocking the boat with his contract negotiations/trade request. Taylor is now on an "excused absence" as of August 8. The Colts' offensive line is awesome. I think quite highly of his skills, but those are too many question marks for my money.
Derrick Henry is the old man of this bunch, and that is enough for me to pass on the future Hall of Famer.
What made the previously mentioned passes so easy for me is my pick. The Dallas Cowboys' Tony Pollard is not just a sleeper. There is an argument he should be the betting favorite.
'Dem Boys finally tired of the halter top wearing Ezekiel Elliott and have moved on to full-time with Pollard. The 4th round draft pick out of Memphis finished 2nd in the NFL with 5.2 yards/carry.
Only a handful of teams in the NFL last year ran the ball more than the Dallas Cowboys. I am not a true believer in Dak. And despite the contract, neither are they. Jerry Jones and Mike McCarthy both know they need to be a run-first team to be successful.
The payout on Pollard is incredible at (+1725).
Pick: Tony Pollard Most Rushing Yards 2023
2023 NFL Player Performance Most Sacks
Nick Bosa: +550
Myles Garrett: +650
Micah Parsons: +750
TJ Watt: +850
Haason Reddick: +1200
Aidan Hutchinson: +1200
Max Crosby: +1600
Aaron Donald: +2500
Joey Bosa: +2800
Von Miller: +3300
That is one scary list. Isn't it? I don't think a professional NFL quarterback could read through it without swallowing a golf ball through his garden hose.
San Francisco's Nick Bosa is a player I like here, but so do the sportsbooks.
It is very difficult and quite rare to lead the NFL in sacks in back-to-back seasons. Since 1984, it has only happened twice. Once was by Reggie White, and in 2020-21, by TJ Watt. In '21, Watt recorded 22.5 sacks, and that was in just 15 games.
The last player to get to 22.5 was Michael Strahan. That was over two decades ago. It's is a massive number. The record is 23.
What happened in 2022, though? TJ tore his pec early in the year and had arthroscopic knee surgery on top of that. Neither injury on paper is super serious. So, there is a solid chance TJ will be as good as new in 2023.
It's hard to project anything but domination for the savages on this list. TJ sets himself apart, though, by having the best number from any season. He has been the most consistent pass rusher, as well, over the past five years, minus 2022's injuries.
Pick: Most Sacks in 2023 TJ Watt
In Conclusion
I really love that Pollard play. I think he should be somewhere are the (+600) mark as the 2nd favorite behind Chubb, but we are getting the guy at an astounding 16-1.
The only thing that held him back last season was that he only carried the ball 193 times. The man still outgained Zeke, though, who had 231 rushing attempts. Mr. Midriff is no longer a Cowboy. So, I expect massive numbers from Pollard in 2023.
As for our sack leader betting prediction, I had to go with the guy who has it in his blood, TJ Watt.
Get NFL picks on every single game, or if you want our very best bet premium picks by the experts, sign up for your free $60 account with a guarantee.