2020 Atlanta Falcons Predictions and Season Win Total Picks
by Robert Ferringo - 9/9/2020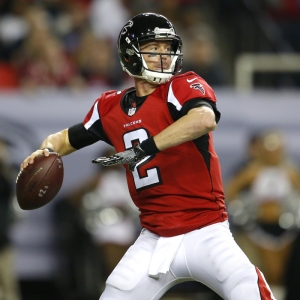 The Atlanta Falcons made one of the most surprising moves of the offseason. It didn't generate a lot of buzz nationally, but their decision to retain head coach Dan Quinn after a second straight losing season raised some eyebrows in Falcon-land. That sets up a make-or-break season for Quinn and, potentially, for general manager Thomas Dmitroff.
Atlanta's fate, and by extension Quinn's, rests in the hands of two units: the defense and the offensive line.
As a former defensive coordinator, you would expect Quinn to have some level of competence on that side of the ball. Yet the Falcons have finished 20th or worse in total defense and 23rd or worse in scoring defense three of the last four years. Lack of depth and injuries have been consistent problems. However it was a red flag last year when the unit improved suddenly and mightily the moment that Quinn stopped making the defensive calls.
Raheem Morris will open the 2020 season as the Falcons defensive coordinator. He took over for Atlanta after the Falcons Week 9 bye last season, and the defense went from allowing an average of 31.3 points per game in their first eight games to just 18.6 per game in their final eight.
The biggest issue for the defense is still the pass rush. It's been THE issue for the Falcons defense for more than a decade, with the team failing to register more than 40 sacks in a season since 2004. Atlanta managed just 28 sacks last season, and the only notable upgrade this offseason was swapping one underachieving former first-round pick (Vic Beasley) for another (Dante Fowler).
Quinn has tried to build his defense based on the concept of speed. The reality has been a unit that's been easily pushed around and overpowered. How Atlanta's defense responds to Morris' leadership will be the defining storyline of the Falcons season. And the offensive line's performance will be a close second.
Last year Dmitroff invested two first-round draft picks to shore up the line, selecting Chris Lindstrom and Kaleb McGary. Lindstrom played in just five games, and McGary led all tackles in sacks allowed (13). Veterans James Carpenter and Jake Matthews will hold down the left side of the line, with Alex Mack anchoring the center. But how well Lindstrom and McGary play this year could have a major impact on the offense.
Then again, with Matt Ryan in control it may not matter at all.
Atlanta has fielded a Top 10 offense six straight years and eight of the last nine seasons. That is a testament to the greatness of Ryan. Because outside of the two years Kyle Shanahan was offensive coordinator (2015-16), Ryan has been forced to operate behind generally substandard offensive lines.
The skill positions have been and continue to be well stocked for the Falcons. Julio Jones continues to build his Hall of Fame resume. Minnesota washout Laquon Treadwell will attempt to revitalize his career as the No. 3 wideout behind Jones and Calvin Ridley. And Hayden Hurst is an upgrade at tight end over departed Austin Hooper.
Todd Gurley's health and productivity will be a major subplot for this offense this year as well. Gurley is reportedly healthy after two substandard seasons with the Rams. If he can regain some of his burst, then the Falcons will have another major weapon. But if Gurley is washed up, Atlanta doesn't have a second option in the backfield.
Tom Brady's migration to Tampa Bay has certainly complicated Atlanta's hopes for an NFC South title. And if the Falcons are going to compete for a slot in the postseason, they will have to overcome one of the most difficult schedules in the league.
Atlanta opens the year against four of the better teams in the NFC: Seattle, at Dallas, Chicago and at Green Bay. Two games against the rebuilding Panthers and two home games against Detroit and Las Vegas are the only relative soft spots on the schedule. And the Falcons have an absolutely brutal December, featuring games against New Orleans, at the Los Angeles Chargers, against Tampa Bay and then at Kansas City and at Tampa Bay to close the campaign.
The Falcons are not a bad team. They just don't have enough depth, and I don't think that they are physically strong enough to hold up against a rugged schedule. They are going to be extremely competitive and will pull more than their share of upsets. I wouldn't touch this number with a 10-foot pole, and they are going to finish somewhere around .500, give or take one win. But if I miss on this one I'd rather miss with them exceeding my expectations.
Take Atlanta Falcons 'Under' 7.5 Wins.
Robert Ferringo has been the top football handicapper in the country the past 10 years, earning nearly $40,000 in total football profit (average profit: +$3,800). He has also posted 8 of 10 winning seasons (including four straight winning years) and produced an amazing 53 of 82 winning football months over the past 13 years. Robert has hit at nearly 60 percent winners over his last 1,000 totals picks and has posted 12 of 14 winning Super Bowls. Robert is looking for a fifth straight winning football year and wants more profit this fall. SIGN UP HERE TODAY AND TAKE ADVANTAGE OF OUR 3-FOR-1 FOOTBALL SPECIALS!