NFL Picks: Broncos at Patriots Odds and Betting Predictions
by Robert Ferringo - 1/9/2012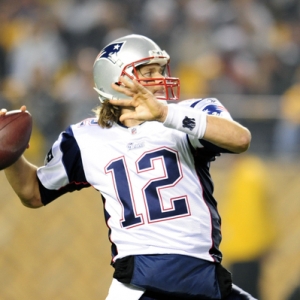 Apparently it is a miracle nowadays when a team advances deep into the postseason on the back of a powerful running game, a forceful defense, and some clutch big plays and turnovers.
It is funny: I always thought that was what football was all about. But when Tim Tebow is the man leading that winning team the only real explanation is that there are Higher Powers involved.
The Chose One(or the One you call Tebow) is fresh off an"unprecedented", "miraculous" and "historic" upset of Pittsburgh last week in an AFC Wild Card game. Clearly this is yet another Sign that Denver is bound for Super Bowl glory and that mere mortals stand no chance of stopping Tebow and his Crusaders. (And by "clearly" I mean that we will simply ignore the rash of injuries Pittsburgh was shackled with, the fact that Denver was playing at home, and the fact that Seattle pulled off a similar upset as a home dog last year in the NFC Wild Card Round against New Orleans.)
New England will try to quell the Tebow uprising when they host the Broncos at 8 p.m. on Saturday in Foxboro. The Patriots are a mammoth 13.5-point favorite to win and advance to the NFC Championship Game.
Denver has advanced by virtue of a 29-23 overtime win at home last week. New England is coming off a bye, which they earned as the No. 1 seed in the AFC.
Broncos at Patriots Betting Storylines
Despite all of the hype and the transcendental properties being ascribed to the play of Tebow and the Broncos, they are still alive and kicking in the postseason because they are playing sound, throwback football. This team has the top rushing offense in football and their defense has held the opposition to 13 or fewer points in five of its last nine games. They have an excellent, veteran coach in John Fox, are benefitting from exceptional special teams play, and are sticking to its identity as an old school, smashmouth team.
Tebow is the linchpin in Denver's revival. He brings a unique quality to the Broncos rushing game and has provided the type of leadership that any postseason contender sorely needs. I will not praise him as much as his devotees, but I will admit that he can be very tough to stop and that he and the Broncos are riding a serious wave of confidence and momentum right now.
Denver's style of play is in direct contrast to the Patriots. Tom Brady is the triggerman for one of the greatest passing offenses the game has ever seen and New England simply outscores its opponents in a 60-minute track meet. New England averages 32.1 points per game and they have only been held below 31 points one time in the last two months.
However, the Patriots also have the league's second-worst total defense and they have not held an opponent below 20 points since before Thanksgiving. This team wins in spite of its defense and ability to run the ball, as opposed to the Broncos who win because of those facets.
This game is a rematch of a Week 15 meeting in Denver that the visiting Patriots won, 41-23.
Denver led 16-7 in the first meeting before the game turned in a crucial eight-minute span. New England scored to cap an 80-yard drive to pull within 16-14. Denver fumbled the ensuing kickoff and the Patriots parlayed that into a field goal and a 17-16 lead. The Broncos then ran three more plays before another fumble in their own territory. The Patriots then scored a touchdown six plays later – on a drive aided by a key fourth-down conversion – and eventually took a 27-16 lead into halftime.
New England force Tebow to have to try to throw the Broncos into the game and he failed miserably, finishing just 11-for-22 for 194 yards.
That game snapped a six-game winning streak for the Broncos.
That loss was actually the first of three straight defeats to end the regular season. But after falling behind 6-0 against Pittsburgh last Sunday Denver dominated both sides of the ball and looked the best that it had since the first quarter of that New England game.
For New England, that game was the sixth in what is now an eight-game winning streak. The Patriots have now won four straight games at home despite falling behind 17-0 and 21-0 in the final two home games in the regular season.
Besides having their season on the line, there is some talk of the Brady-Belichick legacy taking a hit if New England can't get a win in this game. The Patriots haven't won a playoff game since a 21-12 victory over San Diego in the 2007 AFC Championship Game. They have been battered in their last two home playoff games by more physical teams. And if the Patriots were to fall again in this situation there would be plenty of speculation that the window would be closed for this group to get a fourth Super Bowl trophy.
Broncos at Patriots AFC Divisional Round Odds
The books are baiting Denver money and have instilled them as a 13.5-point underdog this weekend in Foxboro. The NFL odds were released Sunday night at 14.0 but was posted at 13.5 at all Las Vegas and offshore sportsbooks. The action is split nearly 50-50 so far, but 70 percent of all moneyline wagers have come down for the Broncos.
The total for this game is listed at 51.0, and there are some books that have the total available at 50.5.
Broncos at Patriots AFC Divisional Round Trends
The Broncos are 6-1 ATS in their last seven games as an underdog and 5-1 ATS in their last six road games. They are also 9-4 ATS in their last 13 playoff games and 5-1 ATS in their last six games in New England.
The Patriots are 11-5 ATS in their last 16 conference games but they are just 2-5-1 ATS in their last eight games in January. The Patriots are just 5-16 ATS as their last 21 games as a favorite of 10.5 or more and 3-14 ATS when they are at home as a double-digit favorite. New England is 0-6 ATS in its last six postseason games and 0-5 ATS in home playoff games.
NFL Picks: Broncos at Patriots Betting Predictions
I have to admit, I hate this matchup and I hate this number. I don't trust the Patriots at all. Their defense is an absolute train wreck. And don't be fooled by the final score in the first meeting; New England was on the ropes early in that game and they really had trouble stopping the Broncos offense. Were it not for the cluster of fumbles by the Broncos late in the second quarter I am convinced that Denver would have won that game. Instead, Denver was down double-digits and forced to rely on Tebow's arm to lead them back. That's never a good sign.
Clearly the Broncos will be impacted by a change in venue. They've only been on the road one time in the last month and they were demolished, 40-14, at Buffalo. This is a letdown spot and it is a big statement game for a New England team that hasn't won a playoff game in five years.
I think the value is with the points. The back door will be wide open all game and I think that a play on the 'over' is warranted as well. If Denver wins or covers in this game it will be because the Patriots offense can't stop them. And if New England covers it will likely be because Brady and Co. goes out and put up 40 points of their own. Either way, I see this game heading 'over' and think that is a decent play in this game. Let's call it 37-24 New England.
Robert Ferringo has produced nearly $5,500 in football picks profit for his clients since the end of November and has earned his backers over $14,000 in profit in all sports this fall and winter. He has notched four of six winning weeks and will have another prime card this weekend. You can CLICK HERE for more info.