NFL Office Pool Picks Week 4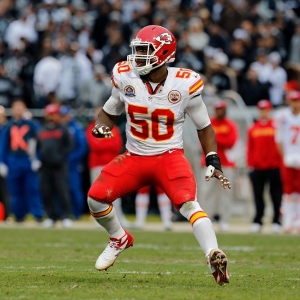 Well, that was a horrible week of action. A whole lot of very odd things happened last week in the NFL, and I don't think I anticipated a single one. The Bears beating the Steelers?!?! The Jaguars opening up a 44-point lead in London??!?!?! The Jets beating up on Miami??!!?! Sometimes the most important thing you need when playing office pools is a short memory. The fact that you pick few winners does not mean that you are incapable of picking winners. It just means you had a bad week. Or, in my case last week, a really bad week. This week will be much different, though - I can feel it. Here is how my straight up office pool picks set up for this week:
Chicago at Green Bay: How the Bears beat the Steelers is a total mystery. How the Packers almost lost to the Bengals is another big mystery. Both of those results make this game harder to call than it should be, and something clearly isn't right with Green Bay right now. Still, they are much more talented, and they are at home. Take the Packers.
New Orleans vs. Miami: Another odd one after last week. The Saints were lousy early on and then rolled over the Panthers in spectacular fashion last week. The Dolphins looked solid in their first game and really awful last week as they lost badly at the Jets. The freaking Jets! Miami should be better than they were, though, and maybe the warm beer in London will serve them well. Take the Dolphins.
Buffalo at Atlanta: Buffalo is 2-1, but they have been flattered by their opponents and have not been a good road team. Atlanta is far from great - Matt Ryan couldn't decide which team to complete passes to, and the refs did everything to make sure Detroit lost. The Falcons aren't top-level contenders, but they are the clear pick here. Take the Falcons.
Cincinnati at Cleveland: Remember when the battle of Ohio used to be great and important? No, of course you don't - it has never happened. And even by the measure of the dismal history of this series, this should be a dud. Both teams are lousy. Cincinnati should be a little less lousy, so they begrudgingly get the nod. Take the Bengals.
L.A. Rams at Dallas: The Cowboys are coming off a short week, and they have had some issues. I'm tempted to pick the Rams, but then they are still the Rams. Their 2-1 start is a pleasant surprise, but wins over the Colts and Niners hardly count - and they did let San Francisco score 39 points. Dallas is at home, and they don't have excuses not to win this one. Take the Cowboys.
Detroit at Minnesota: On the long list of things that didn't make a lot of sense last week, Case Keenum looking like Superman would be right near the top. And Detroit has to lick their wounds after what was, to my eyes, a really bad call by the refs to end their game against Atlanta. With Green Bay looking far more mortal than expected, this game couldn't be more important. Or tough to pick. The Lions were really banged up last week. If they can get healthier they will be tough here. Take the Lions.
Carolina at New England: New England has some real issues on defense right now. It's ugly - at least in terms of what we are used to from them. The Panthers are just a mess, though, and New England at home will certainly find a way to get through this one. Take the Patriots.
Jacksonville at New York Jets: Both teams are coming off of wins, and it's tough to know which was more unlikely. Jacksonville wasn't a shock over the Ravens, but if you say you saw them opening up a 44-point lead before the game started then you are a liar. And the Jets beating Miami anyway is just plain shocking. I have more faith in Jacksonville's ability to capture the magic again. Take the Jaguars.
Pittsburgh at Baltimore: Both teams are coming off of massively disappointing losses, so they will be looking not just to win this rivalry game but to right the ship as well. Simply, Pittsburgh is dramatically better than Baltimore this year - even if they didn't show it last week. Take the Steelers.
Tennessee at Houston: Houston got some pretty solid play from rookie Deshaun Watson and almost win at New England. Tennessee had a nice win against Seattle. Tennessee has been more consistently solid this year, though, and has a more experienced QB. Take the Titans.
San Francisco at Arizona: San Francisco was surprisingly strong against the Rams on Thursday night, and Kyle Shanahan has a long week to get ready for this one. The Cardinals have done nothing at all to impress this year, so while it's probably not too smart I'm going for the upset. Take the Niners.
Philadelphia at L.A. Chargers: The Eagles are playing reasonably well and are doing enough that is likeable to make us take note. The Chargers find new and creative ways to disappoint every week. This is a tough trip for the Eagles, though, and sooner or later the Chargers are going to win one - to the delight of their dozens of fans in attendance. Take the Chargers.
New York Giants at Tampa Bay: I was more disappointed by Tampa Bay's performance last week than by any other team's. I expected much more. I'll give them a mulligan, though. I expect them to come out strong, and there is very little I like about this Giants team right now. Take the Bucs.
Oakland at Denver: Oakland was almost as disappointing as Tampa Bay. Denver was lousy, too, but that was less surprising to me - I just hate their QB situation. I expect Oakland to come out angry after being punched in the mouth, and they have what it takes to make the most of this situation. Take the Raiders.
Indianapolis at Seattle: The Colts won. I wasn't sure I was going to write that sentence at all this year. It was only against the Browns, though, so it barely counts. Jacoby Brissett is playing well, and Seattle has plenty of issues, but at home the Seahawks should just be miles better. Take the Seahawks.
Washington at Kansas City: Washington is coming off a strong performance, but the Chiefs have been the most complete team in the league so far, and their home-field advantage is very significant. Take the Chiefs.
Doc's Sports has been successfully handicapping the NFL for years - more than four decades in the business - and wants to give new clients a chance to try our service for free. Click here for the hassle-free sign up and get $60 in free NFL picks today . Also, get three handicappers for the price of one when you sign up for a full-season football package! Click Here for details . Get free NFL betting picks weekly on Doc's Sports free football picks page .
Read more articles by Trevor Whenham
---
Most Recent NFL Office Pool Picks