2014 NFC North Predictions with Odds and NFL Betting Picks
by Robert Ferringo - 8/4/2014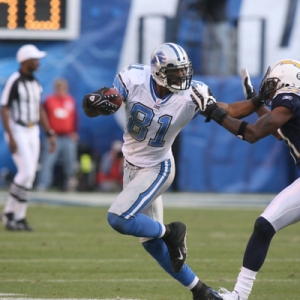 Change is in the air in the NFC North. One year after rookie coach Marc Trestman took over in Chicago, two more fresh headmasters join the fray. Jim Caldwell and Mike Zimmer have been brought in to inject life into sagging Detroit and Minnesota teams, respectively, in an attempt to dethrone the Green Bay Packers from atop the North standings.
If there were a season to knock off Green Bay, winners of three straight division titles and seven of the last 12, it would've been 2013. Aaron Rodgers was injured and the Packers struggled to a weak 8-7-1 record. But they still won the North on their last possession of the season and should be even stronger heading into 2014.
Here are my 2014-14 NFC North predictions with NFL futures odds courtesy of Sportsbook.ag:
Green Bay Packers Predictions
2013 Record: 8-7-1 (4-3-1 home, 4-4 road)
2013 Against the Spread: 7-9 ATS, 9-7 vs. Total
2013 Rankings: 3rd offense (6th pass, 7th rush); 25th overall (23rd pass, 25th rush)
2014 Odds: 15/1 to win Super Bowl, 7/1 to win NFC, 1/1.2 to win NFC North, 10.5 wins "Over/Under"
Offense: Aaron Rodgers may be the best quarterback in the NFL right now. And that's high praise considering guys named Manning and Brady are still slinging it. As long as Rodgers is upright the Packers are going to have a Top 10 offense, as they have done seven years running.
I will say that Green Bay's front office is certainly testing Rodgers' greatness. Like Brady in New England, the Packers brass has shown little want to invest in skill players on this side of the ball. Free agency has drained Green Bay of talent, and now Randall Cobb, Jordy Nelson and Eddie Lacy appear to be the only NFL-caliber skill people on the roster. Depth is scarce, and unproven youth abounds.
Green Bay rediscovered the running game last year behind Lacy. That will help keep the pressure off Rodgers and his substandard receiving corps. But Green Bay needs the offensive line, which has little slack, to stay healthy and improve its performance.
Defense: The Packers defense is mediocre. But they are counting on ameliorated health and some new faces to have an immediate impact and upgrade the unit. Specifically, Green Bay is banking that Julius Peppers isn't as washed up as he looked in Chicago and also that rookie Ha-Ha Clinton-Dix can provide some excitement in the secondary.
Green Bay is still almost solely reliant on Clay Matthews to produce big plays. He was banged up and missed five games last year, however, and he needs help. The Pack keeps trotting out weak links A.J. Hawk and Brad Jones at linebacker. And they are being optimistic thinking that Peppers can transition to OLB in his 13th season.
Health, again, is key for the secondary. Morgan Burnett, Sam Shields and Casey Hayward all missed time last season. If they are on the field at the same time this group will improve drastically. And the Packers need that, desperately, after producing just 11 interceptions all of last year.
Skinny: Green Bay has Rodgers. That is enough to make them a player in the NFC. They aren't changing schemes on either side of the ball and are simply executing the same system that has helped them dominate this division for the better part of a decade.
If Green Bay can survive a brutal opening month that sees them play on the road at Seattle, Detroit and Chicago, then they should be fine the rest of the way. The Packers have lost the most starts to injury in the NFL the past two seasons. They should see some better luck on that front. And as long as they don't lose any key pieces they should be a power yet again.
Chicago Bears Predictions
2013 Record: 8-8 (5-3 home, 3-5 road)
2013 Against the Spread: 4-12 ATS; 12-4 vs. Total
2013 Rankings: 8th offense (5th pass, 16th rush); 30th defense (15th pass, 32nd rush)
2014 Odds: 20/1 to win SB, 11/1 to win NFC, 3.5/1 to win NFC North, 8.5 wins O/U
Offense: Last year's Bears offense was one of the best in franchise history, exploding for 445 points hitting the 30-point mark six times. Marc Trestman's system is outstanding, and there is little reason to think the Bears won't come close to last year's numbers.
Brandon Marshall, Alshon Jeffery and Martellus Bennett comprise one of the largest, most athletic receiving corps in the league. Matt Forte is on the short list of the best running backs in football, and that quartet makes up the engine at the heart of Chicago's lethal attack. However, the drop-off to the second team is steep. Injuries to any of those players would have a severe impact.
As always, the Bears future is in the hands of Jay Cutler. Josh McCown outplayed the turnover-prone quarterback last season, and the Bears may have made a mistake by letting McCown walk. Cutler hasn't played a full 16-game season in over four years. And when he has played he has shrunk in big moments against the best defenses. He is too cavalier with the ball and generates too many game-changing mistakes due to poor decision-making.
Chicago will go as far as Cutler can take them. But I have not seen anything in the quarterback's eight-year career to make me think that he'll ever be anything but an erratic second-tier option.
Defense: The Bears defense has been a big part of the team's identity for the past decade. So as exciting as it was to see the offense go from No. 28 to No. 8, it was twice as disconcerting to Bears fans to watch the defense drop from No. 5 to No. 30.
Chicago made a big move to get Jared Allen this offseason. Allen is a future Hall of Famer, and the hope is that his no-nonsense attitude and production will get the defense back on track. Chicago also signed Lamarr Houston to bolster the pass rush and drafted a pair of defensive tackles to bulk up the run defense at the point of attack.
A key for the Bears will be the health of its linebackers. It is no coincidence that the Bears defense fell off a cliff once Lance Briggs was lost to injury. D.J. Williams was also hurt, playing just six games on the year, and his absence was felt as well. There isn't much depth around those two, although I like Jon Bostic, and injuries will really hamper this group.
The Bears have had a major, glaring weakness at safety the past two seasons that was finally exposed last year. (Especially on the D's last series of the season against Green Bay.) They have one of the best cornerback duos in football with Peanut Tillman and Tim Jennings. And the Bears have attempted to rebuild the secondary through the draft and free agency. The key player to watch is Adrian Wilson. If the veteran has anything left in the tank he could be a huge boon for the entire defense.
Skinny: The window for this Bears team may be closing. I know people don't talk about their "window" very often. But the truth is the Bears have finished at .500 or above in five of the last six years, with just one playoff appearance to show for it. They have been eliminated on the last day of the year each of the past two seasons, and they have underachieved for the amount of talent that this team possesses.
Chicago is definitely a team that, in the public's eyes, is trending up. However, the Bears were the worst team in the NFL against the spread last year (4-12 ATS). That indicates that they are completely overvalued. The Bears only won two games against 2013 playoff teams, and the schedule gets much tougher this season.
Chicago has the talent to win the NFC - if Cutler and the defense can figure things out. But the Bears have a horrific stretch in which they play six of eight games on the road. The schedule is back loaded with home games. Chicago could be out of it by then. This team is a major X-factor in the conference.
Detroit Lions Predictions
2013 Record: 7-9 (4-4 home, 3-5 road)
2013 Against the Spread: 6-10 ATS, 8-8 vs. Total
2013 Rankings: 6th offense (3rd pass, 17th rush); 16th defense (22nd pass, 6th rush)
2014 Odds: 42/1 to win SB, 23/1 to win NFC, 4/1 to win NFC North, 8.5 wins O/U
Offense: Matt Stafford bid adieu to the only offensive coordinator that he has ever known when Scott Linehan packed up and went to Dallas. The Lions have been in the Top 6 in the NFL in total offense three straight years and will try to keep that streak going with new OC Joe Lombardi, formerly of New Orleans.
There is no shortage of weapons in Detroit with Calvin Johnson, Reggie Bush, Golden Tate, and a three-headed tight end group that might be the best in football. The skill positions are stacked, and Lombardi may have more top-end talent here than they did in New Orleans. The offensive line is solid as well.
But it all comes down to Stafford. He was a train wreck the second half of 2013. And while he has some gaudy overall numbers, he is really becoming a poor man's Tony Romo. Stafford has a cannon and slings the rock (although he needs to be more accurate). But he is constantly failing in key times, and he is a turnover machine (36 interceptions and 18 fumbles the past two years).
The Lions have moved the ball at will the last four years. But their yards per point numbers during those seasons have been horrible. They have been one of the top total yardage attacks, but they have finished in the Top 12 in scoring just one time. Lombardi's focus has to be on greater efficiency.
Defense: I have absolutely no idea how defensive coordinator Gunther Cunningham has a job. Only two - TWO - of his last 14 years as a DC has resulted in a Top 10 defense. However, six of those 14 teams have finished No. 20 or worse. He is awful. But somehow he is still in charge.
The Lions talent level is not nearly as high as people think it is. Stephen Tulloch and DeAndre Levy are good linebackers. But Detroit doesn't have anyone else on the roster that's an NFL-caliber starter at that position. The secondary is still shaky as well. If Rashean Mathis goes down then their corners may be in serious trouble, and there is a lot of pressure on Darius Slay to perform this year.
The defensive line is stocked with first-rounders, and that is the heart of the defense. Detroit was the best team in the NFL on third down last year, allowing just 30.3 percent conversions, and that's the third straight season they have been in the Top 10.
Skinny: I literally laughed out loud when news broke that Jim Caldwell would be the next Lions coach. Detroit's roster has been out of control - on the field and off of it - for years now. And there is no way Caldwell is the man to rein them in. Caldwell is a fraud. He built his name on the back of Peyton Manning and was exposed once the QB was gone. (Think about it: if Caldwell was such a great coach, why did Indy cut bait with him so quickly?) He also fluked his way to another Super Bowl with a veteran Ravens team that simply got hot at the right time.
So no, I'm not high on Caldwell. But as time has elapsed I've started to think that - like with the Ravens - sometimes change just for change's sake can be a positive thing. Maybe that is just the spark the Lions need.
Caldwell has retained Detroit's pathetic version of the Cover-2. But Cover-2 is not just a defense; it is a philosophy. And it requires the team playing it to execute and make fewer mistakes than its opponents. That is the exact opposite of how Detroit has played. And I'm not sure they've got it in them.
Detroit is just 12-20 ATS the last two years. But several other numbers suggest that this team is primed for a bounce. It all depends on how they take to Caldwell's scheme.
Minnesota Vikings Predictions
2013 Record: 5-10-1 (5-3 home, 0-7-1 road)
2013 Against the Spread: 9-7 ATS, 12-4 vs. Total
2013 Rankings: 13th offense (23rd pass, 8th rush); 31st defense (31st pass, 16th rush)
2014 Odds: 200/1 to win SB, 90/1 to win NFC, 15/1 to win NFC North, 6.0 wins O/U
Offense: There is a lot more talent on this offense than people realize. Yes, everyone knows about Adrian Peterson. But new offensive coordinator Norv Turner - one of the top OC's in the game - has a lot of toys to play with. That is, if the Vikings can find a quarterback.
Matt Cassel is a noodle-armed loser. And Christian Ponder is another young quarterback ruined because he was thrown into action about three years before he should've been. The Vikings will try to avoid making the same mistake with Teddy Bridgewater. But no one in that group inspires much confidence.
Whoever is under center will be riding Peterson. But the Vikings also have Kyle Rudolph, Greg Jennings and Cordarelle Patterson to throw to. The offensive line is a little light, beyond Phil Loadholt, but is talented. And if these guys take to Turner's system then I expect the most versatile Vikings offense we've seen in some time.
Defense: Longtime coordinator Mike Zimmer was the brain behind some outstanding defenses in Cincinnati (and Dallas before that). But this year he'll be working with about half the talent that he benefitted from last season. Fortunately the Vikings have personnel for Zimmer's 4-3 base, so this won't require a big scheme change.
Jared Allen and Kevin Williams, two of the pillars of this franchise for the past decade, are gone as Minnesota is going young on defense. Very young. They have only three guys on the roster with more than five years' experience, and there are a lot of unproven characters at all levels.
Chad Greenway is a player. Harrison Smith is awesome at safety. And I am a fan of underrated corner Captain Munnerlyn. But other than that there aren't a lot of guys on this defense that I couldn't do without. The Vikings have to face Tom Brady, Drew Brees, Matt Ryan, Aaron Rodgers and Matt Stafford within the first six games. Expect some growing pains.
Skinny: The Vikings will be playing all their home games at TCF Bank Stadium, home of the University of Minnesota, for the next two seasons. That means outdoor games in Minnesota in December. It also means that if the Vikings have a prayer of improving this year they will have to get better winning outside the Metrodome. They have gone just 7-24-1 SU over the last four years on the road.
After 14 years as a defensive coordinator, Zimmer has finally broken into the head coaching ranks. I think he'll do a fine job, and he seems like an old school kind of guy. But it's going to take some time to find the right quarterback and to build up a porous defense.
Minnesota plays five of its first eight games on the road. But their schedule actually isn't too terrible. I think they will get off to a slow start. But with four of the last six at home, and only five games all year against 2013 playoff teams, there should be improvement throughout this season.
For more of Robert Ferringo's articles CLICK HERE.
Robert Ferringo was the top football handicapper in the country last year, earning nearly $8,000 in total football profit in 2014-14 and posting one of the best seasons in America. He hit 62.1 percent for the entire NFL season (95-58) and was amazing down the stretch, closing with 11 of 14 winning NFL weeks and 12 of 15 overall winning football weeks. Robert has posted 3 of 4 winning football seasons, 6 of 7 winning NFL seasons, 30 of 44 winning football months, and 6 of 7 winning NFL preseasons. Also, Robert's proprietary KING College Football Betting System posted another winning season (now 2-for-2) and is 83-58 over the last two years (58.9 percent).
We are offering new clients $60 in free college football picks for Robert's picks or any Advisory Board handicapper of your choosing. Get your free college football picks now!
Read more articles by Robert Ferringo