2015 NFL Power Rankings Week 14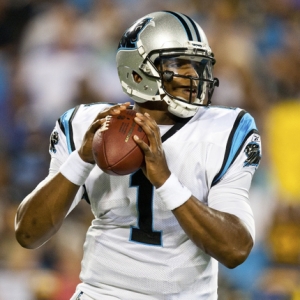 College football is taking a breath before the bowl game bukakee erupts onto the holiday sports scene. That means that the NFL is front-and-center this weekend and that the attention of the sportsbooks is squarely set on pro football lines. That means that the numbers will be sharper and the line movements more meaningful as every gambler in the country casts their lot in the weekly Thunderdome that is NFL betting.
This is one of the biggest weekends of the season as it begins the early elimination rounds of what can be considered the pre-playoffs. Teams like Buffalo, Pittsburgh, Tampa Bay and the entire NFC East are still desperately clinging to playoff life. But they need to keep finding ways to win games - eliminating opposing hangers-on in the process - if they want to maintain any momentum or motivation coming down the stretch of this year's campaign.
Here are Doc's Sports NFL Power Rankings for Week 14:
1. New England Patriots (10-2) - The last time the Patriots lost three straight games was 2002. That is 13 years since New England dumped three in a row, and there aren't too many people that expect them to lose a third in a row this week. However, last week they became the first team in 10 years to lose back-to-back games after leading both by at least 14 points. The offense just isn't close to being the same without Rob Gronkowski and the defense isn't close to being the same without Dont'a Hightower. So before you think there is no way they could lose to Brian Hoyer this week, just remember that they've allowed 65 points the past two weeks to Sam Bradford and Brock Osweiler. The Patriots are 35-16 ATS after a loss.
2. Arizona Cardinals (10-2) - The Cardinals should prepare themselves for a steady dose of Adrian Peterson this week. AP complained about his number of touches last week against Seattle, and I think the Cardinals are going to have to deal with him for a lot more than eight carries on Thursday night. Arizona is one of the biggest favorites on the board this week, despite facing a fellow division leader, and the public betting on this Thursday game (70 percent on the Cardinals) has helped push the spread from 7.0 to 8.0. I wouldn't be surprised to see it go even higher by kickoff. Arizona is 19-7 ATS in its last 26 conference games.
3. Cincinnati Bengals (10-2) - The 'under' has been the play in the Steelers-Bengals series over the past several years, going 6-2 over the last four years and 7-3 in the last 10 meetings between these two teams. Home field has not been any advantage in this series as the host is just 5-5 in the last 10 meetings. The favorite, however, is a solid 7-3 ATS in those 10 games, so this hasn't been much of an upset series. Tyler Eifert is probable this week after sitting out last week, and that is a big boon against a Steelers defense that is sixth-worst in the league defending tight ends.
4. Carolina Panthers (12-0) - I'm not trying to be contrarian or stubborn by not having the Panthers as the No. 1 team in the league. I really just don't think that they are the best team and I think that if they played any of the three teams I have in front of them on a neutral field they would lose. Their schedule has been an absolute farce. And while I give them credit for winning three of their last four on the road, the fact is that they have played just two games against teams that are over .500, and they have none remaining on their schedule. Carolina, despite its top tier defense, has gone 8-2 against the total the last 10 weeks.
5. Denver Broncos (10-2) - That was a much-needed bounce back game from Demaryius Thomas last week. He was absolutely atrocious against the Patriots two weeks ago. But he caught all six balls, including a touchdown, last week against the Chargers. Thomas has to play up to his alleged Pro Bowl level in order to keep as much pressure off Brock Osweiler as possible. Denver's defense is close to getting DeMarcus Ware back, but I actually don't expect to see him (or Vernon Davis) back this week. Denver is on an outstanding 8-0 SU and ATS run against Oakland, and it is very rare that you see that level of intradivisional domination. It can't possibly continue much longer.
7. Seattle Seahawks (7-5) - Well, we knew they were going to make a run. Seattle nursed its Super Bowl hangover into October. But now they are completely focused on making it back to the postseason and are playing their best football of the season. Seattle has the travel disadvantage working against them this week, making back-to-back cross country road trips that accompany 10 a.m. PST kickoffs. The last time they made back-to-back road trips they won easily at San Francisco and then played like garbage down in Dallas, barely winning as just a 4.5-point favorite. Including this year the Seahawks are just 2-4 ATS in the second of back-to-back games over the past three seasons.
6. Green Bay Packers (8-4) - Better to be lucky than be good! I don't see how the Packers wouldn't be able to roll the momentum from last week's amazing Hail Mary walk-off win into this week's game. But then again they have been maddeningly erratic all season long. Their offense hasn't scored over 20 points in back-to-back games since Oct. 11 and Oct. 18, which means they should be due for a flat performance this week. It is projected to be rainy and just above freezing at Lambeau this weekend. I think that will have a bigger impact on Green Bay, which I think is at a disadvantage in the trenches on both sides of the field.
8. Kansas City Chiefs (7-5) - Kansas City's 6.8 offensive yards per point last week was one of the lowest numbers of the entire season. It is completely ridiculous, completely unsustainable (as is their 10.6 OYPP over the last three weeks) and bettors should be looking at the 'under' in Sunday's matchup with the Chargers. Kansas City is 4-0 ATS in the last four meetings with the Bolts and dominated them in a 33-3 win just three weeks ago. The Chiefs are on a 6-0 SU and ATS surge and they have won those games by an average of 18.6 points per game. They have enjoyed freakish offensive execution, but you have to wonder how seriously they will take a team that they just beat by 30 points.
9. Minnesota Vikings (8-4) - The Vikings were down four defensive starters last week and were punished by the Seahawks in an embarrassing home loss. It could be more of the same this week as Minnesota will be without Linval Joseph, Anthony Barr, Harrison Smith and Andrew Sendejo. That means three of their four best defenders, and one of their best defensive player at each of the three levels, will be watching the Vikes try to slow down one of the best offenses in the league. Minnesota is 0-2 the past two seasons in primetime games, losing 42-10 to Green Bay last year and 20-3 on Monday Night Football this season.
10. Pittsburgh Steelers (6-6) - Ben Roethlisberger is 16-7 in his career against the Bengals, but I think that this is a bad spot for the Steelers. Pittsburgh was able to beat up on a bad Indianapolis team last week in a 35-point victory. But teams that are off a 30-point-or-more victory that are installed as underdogs the following week have covered less than 36 percent of the time over the last 25 years. However, the Steelers are an exceptional 13-2 ATS in their last 15 games in Cincinnati, and they are 8-3 ATS in their last 11 against the Bengals overall. Pittsburgh has covered the spread in eight straight December games, is 11-3 ATS against teams with winning records, and 12-5 ATS in their last 17 games overall.
11. Buffalo Bills (6-6) - There is absolutely no shortage of drama heading into this week's crucial Buffalo-Philadelphia game this weekend. This game isn't really being targeted because of some of the other storylines in the league, but it may be the most consequential game of this weekend. The loser will likely see the door slammed on their playoff hopes while the winner will suddenly have a load of momentum after back-to-back victories. Buffalo is just 3-2 since its bye week, but they have played much better than their record indicates against an absolutely brutal schedule. They've played three of their last four games on the road and have played four straight games against teams that are currently above .500. This team is undervalued. But you're always taking your life into your hands when you try to bet on noted incompetent Rex Ryan.
12. Tampa Bay Buccaneers (6-6) - The Bucs have now won three of their last four games and are riding a healthy 6-2 ATS streak into this weekend. The main reason for their reversal of fortune at the window is obviously the improvement of their defense. They are averaging three sacks per game over their last four and they have allowed just one opponent to score over 20 points in the last month. The Bucs have only been outgained by one opponent in their last nine games. Tampa Bay's win at New Orleans was their first victory over the Saints since 2011, yet this week they are poised for a season sweep.
13. Houston Texans (6-6) - Houston is garnering the least amount of public action on the board this weekend, collecting just 16 percent of the bets in their game against the Patriots. Houston played the Patriots very tough in their last meeting, in 2013. The Texans built an early 17-7 lead and lost the game 34-31 on a field goal in the final minutes. The Texans have outgained five straight opponents - including Buffalo last week in Houston's loss - and they have been fantastic at home over the last month, going 3-0 SU and ATS and outscoring their opponents 68-29.
14. New York Jets (7-5) - Note to Jets coach Todd Bowles: you can't wear a winter hat with a little ball on the top and expect anyone to take you seriously. You can rock the hoodie and the winter hat all you want. But you can't wear a hat with a top ball. That's something my seven-year-old would rock. You're better than that. That was a massive win for the Jets last week. But it was also an absurdly lucky win. They had twice as many first downs (28 to 14) but still needed a Giants meltdown to leave with a victory. The Jets are 6-2 ATS after a win and the public likes them this week against the lowly Titans. But this is just the fourth time in four years that they are favored by a touchdown or more and are just 1-2 ATS in those other games.
15. Oakland Raiders (5-7) - Derek Carr has been a revelation this year specifically because he A) hasn't missed many throws that he should make (showing accuracy and consistency) and B) hasn't made many dumb decisions and foolish turnovers to hurt his team (showing solid decision making). In just two plays he reversed course on both. The Raiders were up 20-14 and in field goal range early in the fourth quarter He missed Michael Crabtree for what could've been an easy touchdown and then on the next play threw a game-changing interception. It was an ugly game for Seabass also, as Sebastian Janikowski had a momentum-crushing missed extra point and then a crucial missed field goal.
16. Chicago Bears (5-7) - The real shame of Chicago's loss last week is that Robbie Gould is one of the best kickers in NFL history. I don't say that lightly. He's one of the most accurate kickers in NFL history, he's made loads of big kicks, and he has done it all while playing in one of the most difficult stadiums to kick in throughout the league. I don't know how the Bears pick themselves up off the mat after that disheartening overtime loss. But they need to find a way to win at home, where they have lost five of six games this year and is just 1-8 SU dating back to last year.
17. Indianapolis Colts (6-6) - Chuck Pagano was optimistic that Matt Hasselbeck will be healthy enough to start this week in Jacksonville. But he separated a rib and he's 40 years old. What do the Colts really think they can get out of this guy? Charlie Whitehurst is Indy's backup and he's been with the team for less than a month. I don't care if it is only the Jaguars; Indianapolis isn't beating anyone on the road with that ramshackle roster and Whitehurst under center.
18. Detroit Lions (4-8) - This week will show us if Jim Caldwell is really deserving of coaching Detroit past this year. (For the record, I would never let Caldwell coach any team I was responsible for.) Detroit was due to play better in the second half of the season anyway, based purely on their schedule and the statistical anomalies that arose during their first two months. But if Caldwell can drag this Lions team off the mental mat after their heart-wrenching loss to the Packers last Thursday, and get them to play well and win on the road even though they are out of the playoff picture and only playing for pride, then that is something that deserves some recognition. The Lions are just 5-11 ATS in their last 16 and they are just 3-8 ATS on the road. Detroit is 3-14 ATS in its last 17 December games.
19. Washington Redskins (5-7) - I seriously can't believe anyone fell for the Redskins as divisional frontrunners. It was nearly impossible to back the flailing Cowboys with Matt Cassel under center. But why were so many people loading up on the loser Redskins? Will anyone be surprised if this team doesn't win again this year? The Redskins have lost all five of their road games by an average of 15.2 points per game this season. They are also 1-6 ATS in their last seven on the road and 17-40 ATS against teams that are below .500.
20. Atlanta Falcons (6-6) - No one can stop the Carolina offense, which has averaged 32.9 points per game over the last 10 weeks while the Panthers have gone 8-2 against the spread. The Falcons offense can't score against anyone, and they are 0-8 against the total in the last eight weeks. So which trend is going to continue this week? Both teams have been statistical outliers in terms of offensive yards per point over the last month, with Carolina posting an absurd 9.8 OYPP while the Falcons are at a sloppy 20.5 OYPP.
21. Philadelphia Eagles (5-7) - Look who is back in the playoff picture! After all the smack that's been talked about Chip Kelly, could you imagine if he were able to navigate this past month and get his team back to the playoffs? And who would want to play in Philadelphia on Wild Card weekend? That is a scenario that I would love to see play out. But it will only happen if the Eagles defense can find a way to bottle up LeSean McCoy and force at least two turnovers. The Eagles have allowed an average of 32 points per game in their last six and have been outgained by at least 135 yards in three straight games.
22. Miami Dolphins (5-7) - Was there any doubt that this group of ass-clowns was going to win last week but not cover the spread? The Dolphins continue to be one of the sketchiest teams in all of sports. It is not at all surprising to me that the public has sided with the Giants this weekend on Monday Night Football. Only 20 percent of the action is coming in on the Dolphins, who went from being one-point favorites to 1.5-point underdogs in this game. The good news for Miami: underdogs have absolutely cleaned up on Monday nights this season, going 12-2 ATS.
23. New York Giants (5-7) - I don't care what anyone says: Tom Coughlin's decision not to kick the field goal to go up 13 points last week was indefensible. But his rampant stupidity wasn't limited to that fourth-quarter mistake. Coughlin completely mismanaged the final three minutes of the first half as well and did everything he could to hang his defense out to dry and give up points right before the break. I have said it for two years: Coughlin should've been gone a long time ago when he could've left with dignity. Now the Giants are going to continue their free fall and he is going to get run out of town.
24. Baltimore Ravens (3-9) - Jimmy Clausen caught some first team reps this week with the Ravens offense. Matt Schaub got pummeled by the Dolphins front four last Sunday and is dealing with back and concussion issues. The Ravens have been so competitive this year (every game has been decided by one score, and five of their losses have been by four points or less) but so bad against the spread (3-8-1 ATS) that you have to think that the Ravens are going to scum out at least two more ATS wins this year, especially with their next three games likely to come in the home underdog role against potential playoff teams.
25. New Orleans Saints (4-8) - It is a really bad sign when you win the turnover battle (3-1), score on defense and special teams, and also return an extra point for two points the other way and still lose handily. That just shows what the talent gulf is between the Panthers and Saints right now. I've said it 100 times and I'll say it again: Sean Payton's agent better be having some back-alley discussions with the New York Giants right now. Because Coughlin is getting the axe and Payton would be wise to jump ship out of New Orleans as soon as possible.
26. San Francisco 49ers (4-8) - That was a nice win for the 49ers last week, but let's slow down with the "Hey guys, maybe Blaine Gabbert really is a good quarterback!" talk. He's still completed just 54.6 percent of his passes in his career and has just five touchdowns to three interceptions in his four games this year. I think Gabbert is benefitting from how comically low Colin Kaepernick set the bar. San Francisco is just 2-5 ATS in its last seven games against teams that are below .500 and they are just 2-6 ATS in their last eight road games.
27. Dallas Cowboys (4-8) - The Cowboys do have revenge working in their favor this week when they head up to Green Bay. They lost a controversial game in Lambeau last January in the postseason. But there's no denying that Dallas is the shell of the team that it brought to Wisconsin for that game. This is a tough situational spot for Dallas this week. The Cowboys are on a short week after a last-second Monday night win over their hated rivals. Now they have to turn around and travel up to the Frozen Tundra and face a Packers team that had extra time to prep off their Thursday night win. The Cowboys are just 1-4 ATS against teams with a winning record but they are also 11-4 ATS in their last 15 road games.
28. San Diego Chargers (3-9) - I don't know that there's a lot left to say about the Chargers. If they didn't have Philip Rivers right now they would be the worst team in football, hands down. San Diego is 6-17 ATS in its last 23 games overall and 1-10 ATS in its last 11 divisional games. They have been barely competitive the last two against Kansas City and Denver, losing by a combined 50-6. (I am ignoring their win over Jacksonville because, you know, it's the Jaguars. After outgaining each of their first eight opponents, the Chargers have been outgained in four straight by an average of 90 yards per game. The only other time they were an underdog of this size this year was at Green Bay, and they almost won that game outright.
29. Tennessee Titans (3-9) - This is actually the fourth year in a row that the Titans have faced the Jets and Tennessee has had a little recent success, winning two of three. Tennessee is just 2-7 ATS in its last nine meetings with New York, though, and the favorite has covered four straight in this series. I can't help but feel that the Titans are still a little undervalued here, though, and they are catching the Jets in a potential letdown/look ahead situation coming off an OT win over the Giants and right before a trip to Dallas to take on the Cowboys. Tennessee is 17-35 ATS in its last 52 games in December and 19-40 ATS in its last 59 games overall. They have literally been the worst bet in the NFL.
30. St. Louis Rams (4-8) - The fact that it took the Rams this long to fire offensive coordinator Frank Cignetti is kind of baffling to me. He wasn't qualified for the job to begin with, and the Rams have been held to 13 or fewer points seven times in their last 11 games. St. Louis is converting just 24.5 percent on all third downs this year. That number is worse than the league-wide average on fourth-and-10 or longer, which is kind of unbelievable when you think about it. A lot of pros that I know are loading up on the Lions this week. But St. Louis is 7-0 ATS after a double-digit loss at home, and they are catching the Lions off that stunning Thursday night loss to Green Bay on a game-ending Hail Mary. It is tough to say which team comes into this game more emotionally fragile.
31. Jacksonville Jaguars (4-8) - Does anyone else think that it is not at all a coincidence that ESPN will be broadcasting live from the Pop Warner Super Bowl this weekend? The release of the movie "Concussion" has stirred up a lot of topics the soulless blood merchants that run the NFL don't want the public discussing. One of those is whether or not young kids should be playing football. So naturally ESPN, the lapdog and essentially the PR wing of the NFL (since ESPN's, and by extension Disney's, profitability is inexorably tied to pro football) it is not surprising that the "Worldwide Leader" would carry water for the league in this manner. That they are exploiting children ("Look how much fun they are having! It is totally safe because of all the new safety features!") should surprise no one.
32. Cleveland Browns (2-10) - And....we're back to Johnny Manziel. I suppose the Browns might as well trot the little sprite out there and have some fun. At the very least his presence will give the Cleveland fans a reason - beyond morbid curiosity - to watch. The Browns have lost seven consecutive games and are on a 0-6 ATS slide. However, they are favored yet again this week over the 49ers. Going back to 2012, the Browns are just 5-11 ATS when laying points and they are just 1-6 ATS in their last seven games as a favorite in the month of December. Needless to say, the public is not buying into Cleveland this week. Only 24 percent of the wagers in this game have come in on the home favorite.
Throughout the season I will have my NFL Power Rankings every Wednesday. My next ones will be released on Wednesday, Dec. 16.
Robert Ferringo has posted two of three winning football weeks and has averaged $5,600 in profit for his clients the last four years. Robert has posted 37 of 56 winning football months over the last eight years! Also, Robert's proprietary KING College Football Betting System has posted two of three winning seasons and is 104-73 over the last three years (58.8 percent). We are offering new clients $60 in free college football picks for Robert's picks or any Advisory Board handicapper of your choosing. Get your free college football picks now!
Read more articles by Robert Ferringo