Week 1 NFL Betting Advice: What to look for when Handicapping Matchups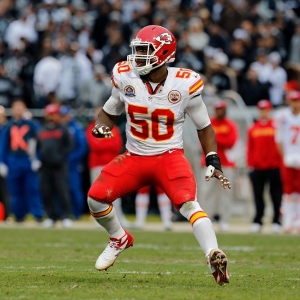 Week 1 of the NFL season is finally here, and we are ready to rock. But a common mistake that amateur gamblers make is that they are so geeked up that pro football is back that they overexpose themselves and their bankroll in the opening weekend.
I get it; you're excited. But there's no reason to be in a rush. You can't look at the NFL season as a set of indiscriminant one-week skirmishes. Instead, you have to step back and prepare yourself - mentally and financially - for a 21-week assault on the sportsbooks. There's a bigger picture at work. And just like every play in a football game reverberates throughout the rest of the game, every single NFL game on the schedule causes ripples and changes odds throughout the rest of the league.
I understand that this outlook is in direct conflict with the Gambler's Fallacy, which states, more or less, that each individual gambling event takes place independent of the others and can't be viewed relative to the other events. But I disagree. In football things are all relative. And keeping this long-term perspective has helped me become one of the most successful and profitable long-term football handicappers in the country. I've posted four of five winning years and 36 of 52 winning football months, the best stretch of anyone in the country. And in each of those years and months I've had a lot of losers, taken a lot of bad beats, and gotten smoked on plenty of weekends.
But then again, I also won a hell of a lot more than I lost. And at the end of the day that's the name of the game.
Below is a quick outlook on every game in Week 1 of the 2015 NFL. It is just a crib sheet of what I, as a handicapper, am looking at when I watch these games this weekend because I think that these issues will have longer-lasting ramifications. None of it is earth-shattering stuff. But it may give you a different angle to consider while tracking your wagers this week.
Pittsburgh (+7) at New England (8:30 p.m., Thursday, Sept. 10)
Pittsburgh - I have no love for the Steelers defense this year, and they are going to be tested right out of the gate. They also showed some foolish bravado by announcing how they were going to defend Rob Gronkowski (by trying to hammer him at the line). Let's see how that works out for them.
New England - You can't worry about Tom Brady. He's the best quarterback in NFL history and is a dominator. But, honestly, he looked awful this preseason, and you have to wonder where his head is at after an entire offseason in limbo. Is Brady mentally fatigued from Ballghazi, and is this team going to show some effects of a Super Bowl hangover?
Green Bay (-7) at Chicago (1 p.m., Sunday, Sept. 13)
Green Bay - How is Green Bay's defense going to be? All the talk is about Jordy Nelson and the Packers offense. But their defense isn't a Top 10 unit and kind of comes in and out. Are these guys ready to play the role of big favorite all season?
Chicago - How long is it going to take the Chicago fans to boo Jay Cutler? I thought it was a mistake for the Bears to carry Cutler into the new regime. I don't feel like this organization can move forward until his negative karma is wiped away. Is that stench going to hover over this team again this season, and how quickly will it become an issue?
Kansas City (+1) at Houston (1 p.m., Sunday, Sept. 13)
Kansas City - Are the Chiefs going to even pretend to throw the ball down the field? They can be good with their popgun offense. But they can't overtake Denver in the West until they start stretching the field.
Houston - Who is going to make plays on this offense, and just how conservative are they going to be? No one can deny the strength of Houston's front seven. But regardless of who is under center, there still needs to be someone to answer the bell in the red zone.
Cleveland (+3) at New York Jets (1 p.m., Sunday, Sept. 13)
Cleveland - Is the Browns offense going to make any strides in the passing game? I think Josh McCown is going to be fine and can give them Hoyer-level performance. And laugh at that all you want, but the Browns had a winning record the last two years with Hoyer under center. They don't have talent at the skill positions. So are they going to get creative at all?
New York Jets - How focused are these veterans going to be? New York has one of the oldest opening-day rosters in the NFL. But they are playing for a first-time head coach and weak coordinators. Are the Jets just going to tune these guys out and are they all just playing for paychecks this year?
Indianapolis (-2.5) at Buffalo (1 p.m., Sunday, Sept. 13)
Indianapolis - I know everyone just assumes that Frank Gore and Andre Johnson are going to continue to be stars in Indy. Is that really the case? They're both working in new offenses after spending their entire careers doing other things. How much do they both have left in the tank?
Buffalo - I want to see the Buffalo offense with all its weapons on display. All the talk is about Rex Ryan, the defense, and the quarterback spot. But I want to see this attack with LeSean McCoy, Percy Harvin, Sammy Watkins and Charles Clay firing on all cylinders.
Miami (-4) at Washington (1 p.m., Sunday, Sept. 13)
Miami - How in god's name is Miami going to run the ball? Yes, Miami's line is a problem and that hinders the running game. But why didn't Miami address its backfield? And if they can't handle short-yardage situations then that will put too much pressure on Ryan Tannehill.
Washington - Forget about the quarterbacks: I want to see the Redskins defense. They have pros along the line. Their linebackers and corners are suspect. But they have outstanding safeties. How will this unit come together under a the guidance of a weak coordinator?
Carolina (-3) at Jacksonville (1 p.m., Sunday, Sept. 13)
Carolina - Are the Panthers going to cut Cam Newton loose in the running game? Carolina has pathetic offensive skill players. They are going to try to grind, play the field position game, and win with defense. Newton is the only talent on that side of the ball. Are they going to keep him in the pocket or try to unleash him a bit?
Jacksonville - Do these guys still suck? I know they've improved, but how much? They have a new offensive system. Will it be any more effective than the old one?
Seattle (-4) at St. Louis (1 p.m., Sunday, Sept. 13)
Seattle - Can Jimmy Graham and Rusty Wilson get on the same page? They weren't in sync at all this preseason, and Graham looked a little lost in the offense. They are banking on him performing at a Pro Bowl level. Can he with limited opportunities?
St. Louis - What secondary is going to play? The Rams back end is boom or bust. When they are on they can create turnovers and feed off the pass rush. When they are off they get lit up. Have they done anything to correct any of those issues?
New Orleans (+2.5) at Arizona (4 p.m., Sunday, Sept. 13)
New Orleans - Will the Saints try to milk the clock? They have a dearth of offensive weapons for Drew Brees to work with. Are they going to keep trying to air it out or will they protect their defense by trying to win the time of possession game?
Arizona - Will Carson Palmer have happy feet? He was a mess for years after his last knee surgery, throwing the ball up for grabs rather than take a hit. How will he respond to New Orleans' blitz-heavy scheme?
Detroit (+3) at San Diego (4 p.m., Sunday, Sept. 13)
Detroit - Can anyone stop Detroit's offense? They looked dominating this preseason and have weapons all over the field. But can they execute or will they still be the same mistake-prone mess on the road that they've been the last five years?
San Diego - Can San Diego find any type of pass rush? They didn't last year. And they didn't upgrade anywhere in their front seven. Will they start blitzing a lot more and how will that impact the pass defense?
Tennessee (+3) at Tampa Bay (4 p.m., Sunday, Sept. 13)
Tennessee - Will these guys finally play up to their talent level on defense. They have some guys that can do some things. But the Titans have been soft. Really soft. Can these guys show some backbone?
Tampa Bay - Is Doug Martin going to continue to look as good as he did this August? The guy looked awesome this preseason, even behind that Swiss cheese offensive line. Was that a mirage?
Cincinnati (-3) at Oakland (4 p.m., Sunday, Sept. 13)
Cincinnati - It is all about Michael Johnson and Geno Atkins. Three years ago the Bengals defense was rock solid with these two leading the way. Now they are back together after injuries and Johnson's sojourn to Tampa Bay. Can they regain their status as a dominating front?
Oakland - People always, ALWAYS overrate and overvalue the impact of rookies in the NFL. But Amari Cooper is the one guy that I really think can pay immediate dividends for his team this year. Will that be the case and how will opposing teams defend him?
Baltimore (+4) at Denver (4 p.m., Sunday, Sept. 13)
Baltimore - Will Joe Flacco's head finally explode after learning his 12th offense in the last three years? That's a slight exaggeration. But the Ravens have had a ton of new schemes thrown at them the last few years and don't look that comfortable in Marc Trestman's system.
Denver - We know the Broncos can rush the passer. But can they stop the run? I think a lot of teams are going to try to slow down Denver's linebackers by running right at them. Can they be as good against the run as they seem like they'll be against the pass.
New York Giants (+6) at Dallas (8:30 p.m., Sunday, Sept. 13)
New York Giants - Can the Giants stop anyone? I think their defense is going to be awful this year.
Dallas - Are the Cowboys going to revert back to the choke-laden losers that they have been most of the last 10 years? They took it awful easy this August. Are they getting cocky and are they setting up for another classic Cowboys collapse?
Philadelphia (-3) at Atlanta (7 p.m., Monday, Sept. 14)
Philadelphia - Is Sam Bradford going to be as good as I think he is? I have predicted over 40 touchdown passes if Bradford plays 16 games, and I have been on his bandwagon - I am the LAST person
Atlanta - Who the hell is going to start on this offensive line? The Falcons are just days away from their opener and they are still pulling guys off the street to protect Matt Ryan. That's a problem.
Minnesota (-2.5) at San Francisco (10:30 p.m., Monday, Sept. 14)
Minnesota - How is AP going to look after a year off? We didn't see him this preseason. But now that he's back in the fold, along with Kyle Rudolph, the Vikings have some weapons. Is this offense going to be as good as I think it is?
San Francisco - Can the 49ers offense do anything? They were an inexplicable 'under' team last year. They have talent on that offense, and Carlos Hyde looks really good. Will they still try to be a ground-and-pound team or will this team finally start to score?
Robert Ferringo has been the top football handicapper in the country the past two years, earning nearly $13,000 in total football profit with back-to-back winning seasons. Robert has tallied over $23,000 in football profit the last four years and in 2013 he hit 62.1 percent for the entire NFL season (95-58). Robert has produced an incredible 13 of 17 winning football months. Going back further he has churned out 36 of 52 winning football months and four of five winning overall seasons while hitting nearly 60 percent winners over his last 600 football picks. Also, Robert's proprietary KING College Football Betting System has posted two of three winning seasons and is 104-73 over the last three years (58.8 percent).
Robert's KING System plays went 3-0, +$1,000 last weekend and he is coming back with a 7-Unit College Football Play on Saturday and a 7-Unit NFL Play this week. We are offering new clients $60 in free college football picks for Robert's picks or any Advisory Board handicapper of your choosing. Get your free college football picks now!
Read more articles by Robert Ferringo